Partner
… we meet your expectations!
Here you will find all information about our partners with whom we work closely as a team. Thus we can offer you our products individually and economically at any time and develop permanently together with our partners new and future-oriented solutions for you.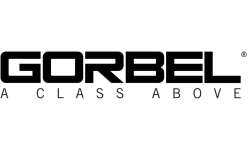 Gorbel
Als weltweit einziger Hersteller besitzt das Unternehmen Gorbel® die Namesrechte der Marke Cleveland Tramrail® (CT-Tracks). Darüber hinaus ist Gorbel® der Hersteller der mit amerikanischem Ursprung stammenden Cleveland Tramrail Produkten und dessen Zubehör. Auf Grund der einzigartigen OEM Qualität von Gorbel® ist Mergen mit seiner langjährigen Erfahrung Partner und betreut die heutigen, anspruchsvollen, Neu- und Bestandskunden, auch außerhalb von Europa.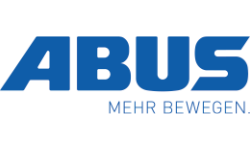 ABUS Kransysteme
ABUS Kransysteme is one of the leading manufacturers of indoor cranes as well as crane components in Europe with a worldwide service and sales network and several company and production sites in Gummersbach. As an owner-managed family business for more than 50 years, ABUS Kransysteme continues to drive innovation and growth to provide a secure perspective for customers, employees and partners such as MERGEN GmbH & MERGEN SARL. You can rely on ABUS!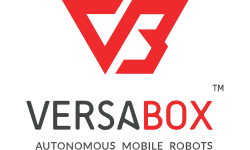 VersaBox
With the contractual partner company VersaBox SP. Z O.O we close an important gap in our portfolio for the regions D-A-CH as well as Be-Ne-Lux. We offer our customers complex tailored, innovative solutions in the field of "Automated Guided Vehicles" including the necessary visualization and customized software solution.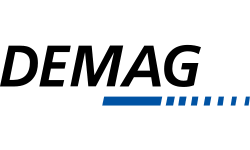 Demag Cranes & Components GmbH
As a leading global manufacturer of industrial cranes, light crane systems, hoists, crane components and drive systems, we offer you a wide range of technologically advanced products, services and solutions from our partner Demag.

MakroAero
MAKRO AERO is a manufacturing and engineering company that provides Access Stands, Platforms, Maintenance Docking & Painting Docking Systems to civil – military, business aviation and MRO companies. Makro Aero offer best solutions and innovative products to our customers to meet their engineering and operational challenges in their daily operations.
Makro Aero retain in-house design capability and offer both standard and custom-made products to our customers. The aim to increase effectiveness, efficiency and safety when designing our products. Their products serve both wide body and narrow body aircrafts.
Their product portfolio provides effective and efficient access solutions to all areas of aircrafts and helicopters that need to be reached by the technicians. They offer multiple solutions to be chosen by the customer at his discretion.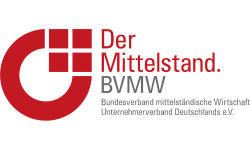 The German Association for Small and Medium-sized Businesses
Mergen GmbH is a member of the Bundesverband mittelständische Wirtschaft (BVMW), regional group Trier-Eifel-Mosel. The BVMW ensures medium-sized business-oriented policies in Berlin and Brussels. So that medium-size enterprises like the Mergen GmbH can contribute further to the economic dynamics in Germany, without large bureaucratic obstacles. The far-reaching network of entrepreneurs, also across industries, also brings valuable synergies. Through the BVMW's bulk purchasing programs, Mergen GmbH additionally saves money in procurement.